Garena has announced the onboarding of three new Free Fire celebrity streamers, in the name of AS Gaming, Lokesh Gamer, and Gyan Gaming, on BOOYAH, where fans can onto the platform to watch their favorite streamers. This is an all-in-one dedicated platform for gaming videos. To start things off, the streamers will each host a Free Fire welcome live stream event starting today until the 9th of October, 2021. Fans also have the chance to get their hands on a host of exciting rewards.
Free Fire celebrity streamers in BOOYAH platform: Welcome events
AS Gaming's welcome event
BOOYAH welcomes AS Gaming
Sahil Rana from AS Gaming has a whopping 14.5M YouTube subscribers. Being loved by fans,
This welcome live stream event will begin on the 7th of October, 2021 at 1 PM IST, on BOOYAH! There will be a lot
of exciting rewards in store for fans who would like to watch the stream. BOOYAH! can be accessed on its website, App Store, and Google Play Store.
Lokesh Gamer's welcome event
BOOYAH welcomes Lokesh Gamer
Lokesh Raj, also known as Lokesh Gaming, has 12.9M YouTube subscribers. A Free Fire content creator, Lokesh Gamer is known for his giveaways and his series. He's also the owner and captain of LR7, a Free Fire team LR7 that has its own gaming house.
Fans will be able to watch it, winning rewards like Wukong character, Mr. Waggor pet. An Elite Pass will be also available in the mix, as the different viewership milestones which the streamer crosses during the event. Being extremely popular among his fans, his welcome live stream event will go live on the 8th of October, 2021 at 9 AM IST.
Gyan Gaming's welcome event
BOOYAH welcome Gyan Gaming
Another popular streamer whose content mostly focuses on Free Fire, has been added to the platform. Gyan Gaming, a very popular streamer with 12M YouTube subscribers, will begin its journey with the BOOYAH platform on the 9th of October, 2021 at 8:30 PM IST. He showcases his raw skill by taking on players in the Grandmaster rank. He loves playing in high ranked lobbies and his Rank Push every new season is widely watched. This is when his welcome livestream event will take place.
Viewers can win prizes like Dreki pet, Diamond Royale Vouchers, an Elite Pass and much more. As the streamer crosses different viewership milestones, such exciting rewards for fans will be unlocked.
High-level dynamic Free Fire action on BOOYAH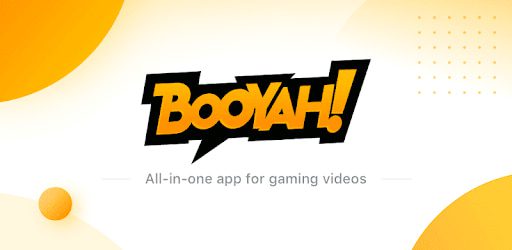 BOOYAH!: An all-in-one app for gaming videos
BOOYAH! offers enjoyable live streams and short gaming videos generated by its users. With the help of BOOYAH as an app, content creators are able to live stream to all major streaming platforms. Helping to automatically capture precious gaming moments, streamers can share with their friends and community! A never-experienced Free Fire encounter, connect with their friends through gaming.
Different Features
Short gaming videos (Clips)
One must swipe down to see the exciting game moments shared by the gaming community. Streamers can upload their own clips, thus, sharing the fun with viewers from all over the world!
Highlights
After a live stream comes to an end, the BOOYAH! app will generate the highlights of the stream. This is mostly filled with key moments for the users to recall their exciting fights, adventures and emotions during them!
Voting feature
The voting feature will let streamers start a voting session during the live stream. This is a place where the audience can suggest answers, predict results to increase engagement.
Multiperspective feature
Available on official broadcasts from the 15th of October, 2021, the multiperspective feature provides an enhanced event/ tournament/ Esports viewing experience to the audience. Players can select from different perspectives and choose the one, according to their preference.
Voice Party
This feature lets users "Stay Connected, Hang Out, Double the Fun", by utilizing a voice connected platform
BOOYAH is available on the Web, App Store and Google Play
BOOYAH! It is an all-in-one platform for gaming live streams & videos, developed and launched by Garena. BOOYAH can be accessed from the likes of the web, App Store and Google Play